The Kite Launcher Toys fascinated me. Kids will love it.😍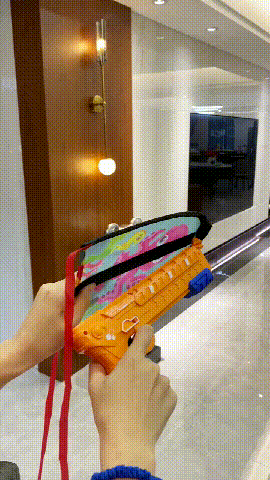 Children need such toys to keep them away from electronic products.
Increase the time to communicate with children through parent-child games.
FEATURES:
They have passed child safety tests. Even if the kite landed on him/her, it will not harm your child.
With a mechanical spring structure, no battery is needed, so you can forget the anxiety of driving.
The kite adopts a variety of cute and interesting cartoon shapes, with novel designs, which is popular with children.
Long-distance flight of 10-15M can be achieved by using the elongated streamlined kite surface.
The principle of dynamics enables the kite ejection toy to fly easily without wind.
Specification:
PACKAGE INCLUDE:
1 x Launcher
1 x Kite (Random style)