Before using your markers:
Shake each marker (with the cap on!)
Press the tip into the paper and pump until the ink begins to flow down
Once the tip is fully saturated with ink, the marker is ready to go!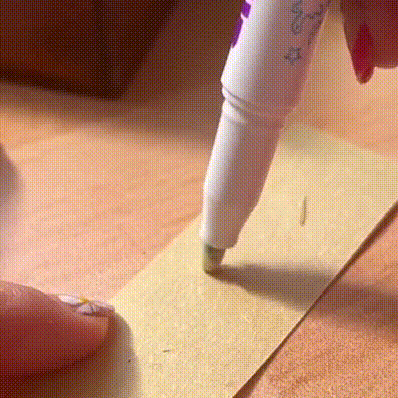 Outline Markers work best on white paper (especially heavier stock paper), but kmartinusa customers love to experiment with different surfaces (glass, rocks, fabric, etc.). When in doubt, try it out!
The ink may bleed through paper, so it's best to put an extra layer behind whatever you're doodling on. Outline Markers are permanent.
When you're done doodling, re-cap immediately and store horizontally or upright, if possible.
Material: nylon fiber nib
Line range: 2-3mm
Size: 13.5*1.1cm