✅208 Pieces Of Premium Art Supplies
✅ Dual Sided, Pop-Up Sketchpad
✅ Portable, Durable Storage Case
✅Useful Stationary Supplies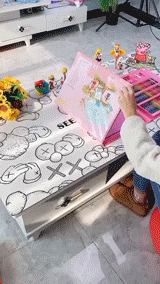 "The Joy On Her Face Was Priceless! I Wish I Had Bought Sooner"...
A gift that they will remember for an entire life time!


Surprise your little one this Christmas with this magical art set, that contains 208 pieces of art supplies all in one case. Comes built in with a pop up sketchpad!
Kids will get hours of enjoyment out of these high quality supplies that won't break or run out anytime soon!